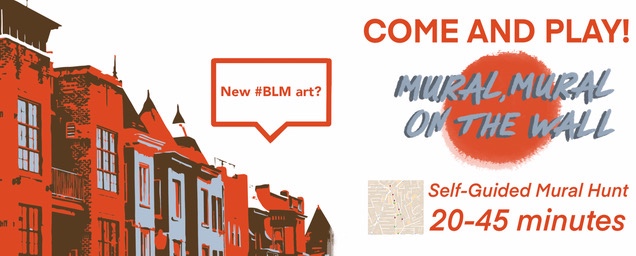 Have you seen the new art and activism murals appearing in Adams Morgan? We made a game to show you a few in person. Created for DC's longest-running neighborhood festival, Adams Morgan Day 2020.
---
To get started, go to the intersection of 18th St. NW and U St. NW (or use this Google Map). When you get there, call our automated game system:
617-648-9539
(You can also begin by texting ABOUT to the same phone number when you get there).
---
This mural hunt, co-designed by the Adams Morgan Day Committee Volunteers and American University's Playful City Lab, uses clues to guide you to some of the iconic features of the Adams Morgan community — and some new activist murals. At each location, you will complete playful activities to raise awareness of the importance of art as a platform for social justice and community engagement.
All you need is your smartphone and a mask. Anyone is welcome to play, even if you've never visited Adams Morgan before.
NOTE: Throughout the hunt, you will be prompted to send in personal responses and pictures. These may be used in academic publications or on public-facing social media, but if you're not cool with this – no problem. You can always skip them.
---
Frequently Asked Questions
Who created this mural hunt?
This SMS mural hunt was co-designed by the Adams Morgan Day Committee Volunteers and the Playful City Lab using Hive Mechanic. It was created to celebrate Adams Morgan Day 2020.
Where can I play this game?
This hunt takes place in Adams Morgan on 18th and Champlain, between U and Columbia. There are 6 locations in total.
Do I need to live in the neighborhood to play?
You do not need to live in the neighborhood to play. Everyone is welcome to participate, even if you have never been to the neighborhood before. If you get stuck on any of the location clues, you can text HINT to get the solution sent to you. You can also text SKIP to move on to the next location.
How long does the hunt take to complete?
The hunt should take around 20-40 minutes to complete. If you decide to take a break, feel free to do so. The hunt will send you a code so that you can pick right back up where you left off.
Can I still participate even if I don't want to share my responses/photos?
Yes! If you don't feel comfortable participating in any of the location activities, you can text SKIP to move on to the next location clue. In case you were worried, you will still be entered into the raffle even if you skip all the activities.
Does this game cost anything to play?
Playing the game is completely free aside from the cost of sending a few text messages.
How long will this game be available to play?
The mural hunt will be open on September 12th, 2020 and will be available throughout the month, however, the raffle will only be active for Adams Morgan Day 2020 (September 12th – September 20th).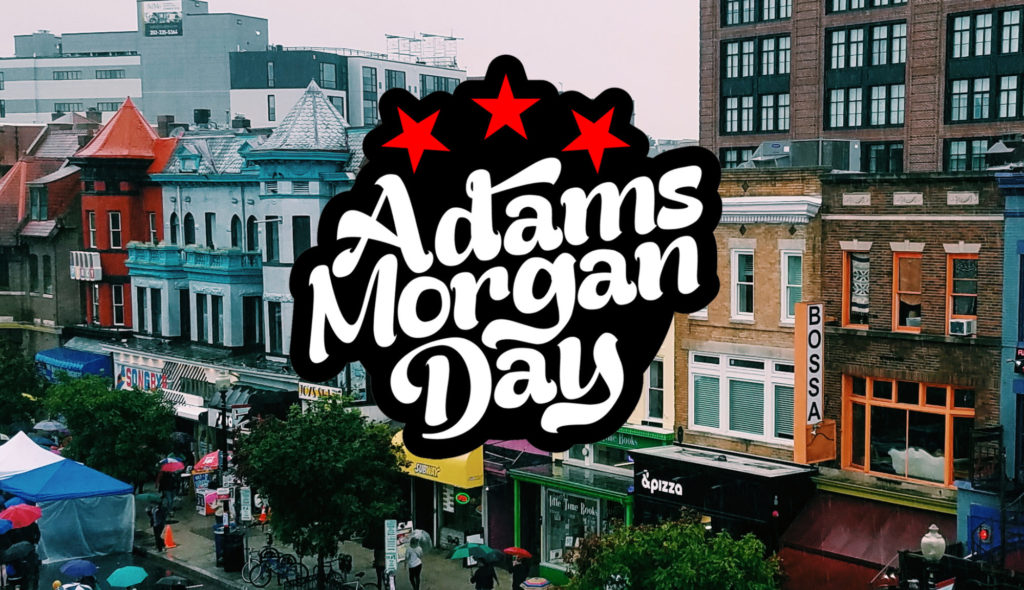 Can I play in a group?
Yes, but with caution. If you are playing in a group, make sure you respect social distancing and wear a mask. You can either all text along on your own phones and move as a group, or have one person text using their phone.
How does the raffle work?
By participating in this activity between September 12th, 2020, and September 19th, 2020, you will be automatically entered into the Adams Morgan Day 2020 Raffle, with prizes graciously provided by local artists.
The drawing will occur on September 20th, 2020 at 4pm EST. If you win a prize, we will text you details on how you can claim it.
What area does the hunt take place?
The hunt stays between 18th and Champlain, between U and Columbia. If you want a more detailed map, you can find the locations below (along with locations of other murals that are not in the hunt).
Press Coverage
Our hunt was mentioned as part of Adams Morgan Day coverage on WAMU/NPR, DCist, and in the Washington City Paper (among others).
---
Another game created with Hive Mechanic