To complement our report on city tactics, we highlight the remarkable bottom-up case of New Bedford, Massachusetts (pop. 95,000). Here, passionate local residents continue to remix Pokémon GO on their own. A great example of grassroots organizing, this small town's use of Pokémon GO offers a compelling case for how games can be part of community revitalization.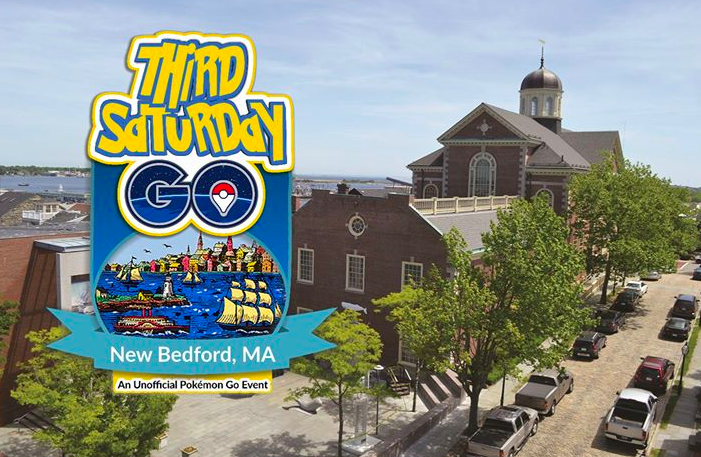 Highlights
Here are a few highlights that capture some of the ways the town is remixing and integrating the game:
Within "Third Saturday" events – Pokémon GO is consistently layered on top of the town's Third Saturdays, which are held downtown every third Saturday at The Joan & Irwin Jacobs Center for Education & Innovation for the Global Learning Charter Public School. (Attendees 65+ are regulars, hinting at how games can help with intergenerational conversations.)
"20 Pokéstops for 20 Years" – On November 12, 2016, the town included a Pokémon GO geocaching component as part of the National Park's scavenger hunt to celebrate the 20th Anniversary of the National Park in Downtown New Bedford. Lures were lit on 20 Pokéstops all day, with suggested routes published online and in print.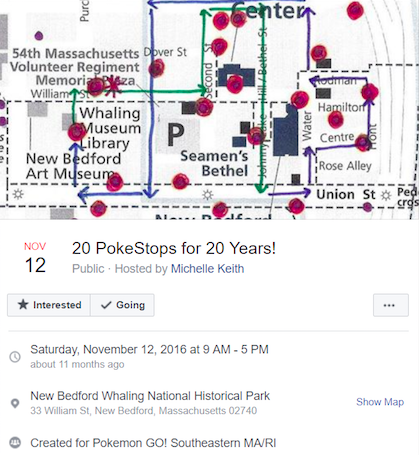 Relationships with Local Commerce: Local restaurants donate a handful of in-kind contributions, deals, and sponsors for monthly Pokémon Go events. As lead organizer Michelle Keith say, "it's a whole community activity. It's not just people, it's people and commerce."
Educational Events: Recognizing that "only some people get it immediately," Keith and colleagues taught newcomers how to play at the Community Table at Gallery X for the William Street Festival event. Included a free raffle and lures lit on 20 Pokéstops, from 12-5pm.
Post-Raid Pizza Nights: Local raid groups often convene for pizza nights at a downtown restaurant, to celebrate their efforts within the game and its place in the community.
Visuals and circulating images: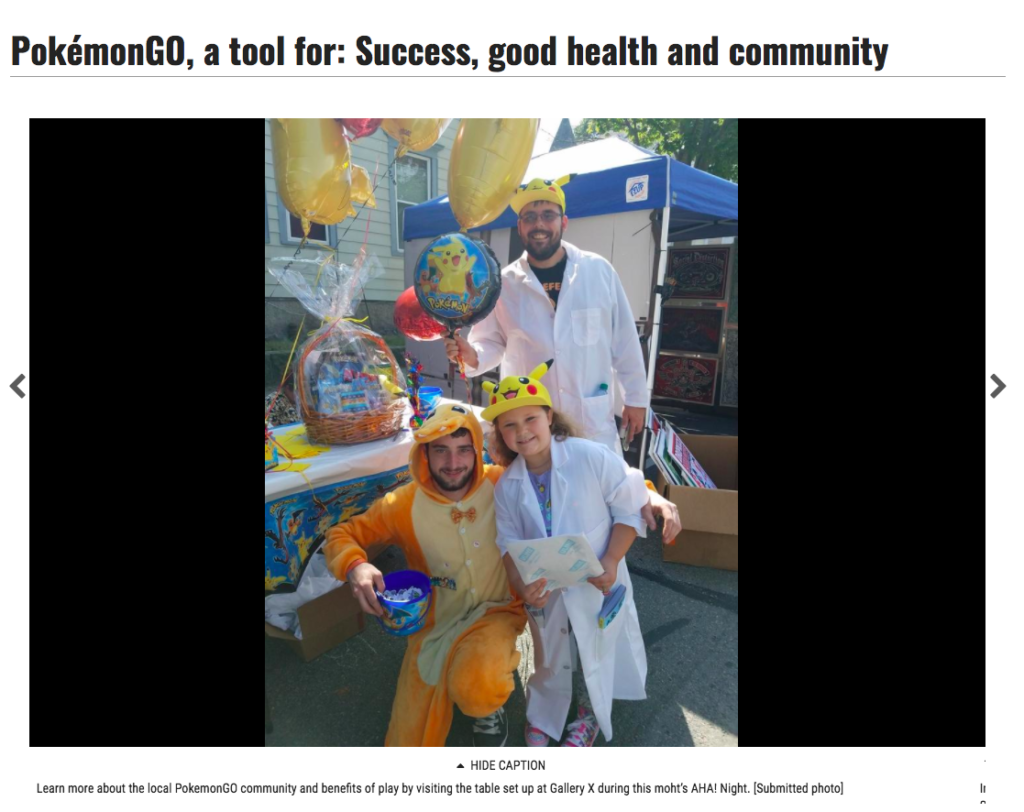 Read more