We are based in Washington, DC, at the Game Lab for American University and with the Center for Media and Social Impact (CMSI); our group is led by Dr. Benjamin Stokes. 
New report: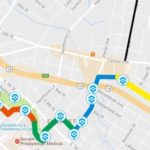 Cities Remix a Playful Platform (June, 2018) — a detailed investigation into how major cities have remixed Pokemon GO by embedding in specific campaigns, from "open street" festivals to neighborhood library walking tours. The report hints at the future of cities, and how the engagement with the data layer can be playful, in person and social.
Recent projects
Game Impact initiative — rethinking how we conceptualize our categories of impact with games, and reducing fragmentation. In partnership with Games for Change, with funding from the Packard Foundation.
See our recent research on:
Recent funding and collaborators:
Be in touch!  You can reach our group through Benjamin Stokes: bstokes@american.edu.