Our team is led by Dr. Benjamin Stokes and based at American University in Washington, DC.  
PREMISE: The future of cities depends on  participation and engagement. Our lab in Washington, DC, investigates the power of playful tactics to advance equity, strengthen the sense of place, and build strong communities.
Recent research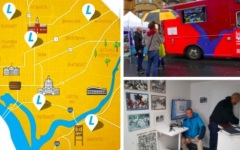 Our DC Storytelling System launched in collaboration with the Smithsonian and DC Public Libraries as a new approach to circulating stories of local history and activism tied to neighborhoods and civic institutions.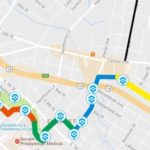 Report: Cities Remix Pokemon GO (2018) — the first large-scale investigation into how major cities remixed Pokemon GO to advance local goals, from "open street" festivals to neighborhood history with walking tours. A window into the future of cities as participatory spaces, showing how playful engagement can connect disparate groups and organizations.
Report: "Impact" with Games — rethinking "impact" with games, and how the right language is crucial to overcome fragmentation. In partnership with Games for Change, with funding from the Packard Foundation.
See our recent research on:
Recent funding and collaborators:
Be in touch! Email is often best: bstokes@american.edu.