<< back to our Report Overview on Pokémon GO and Playful Cities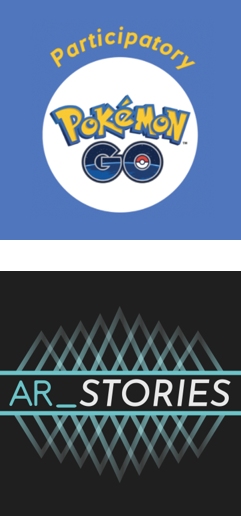 This city hosted the most ambitious attempt to give youth a voice in shaping the data layer of Pokémon GO.
Participatory Pokémon GO (July-September, 2017). A competition for youth to 60-second videos pitching locations to add to the game. Winners were selected by a youth-led process. Locations might include small parks or historic buildings where something important happened.  See project site.
AR Stories (Fall 2017). A youth-centered hack-a-thon to commemorate Boston's local history in augmented reality games by Niantic. After touring historic locations in Dudley Square (led in part by youth), writing activities led to much more meaningful descriptions of historical locations, which were then added into the game.
Key images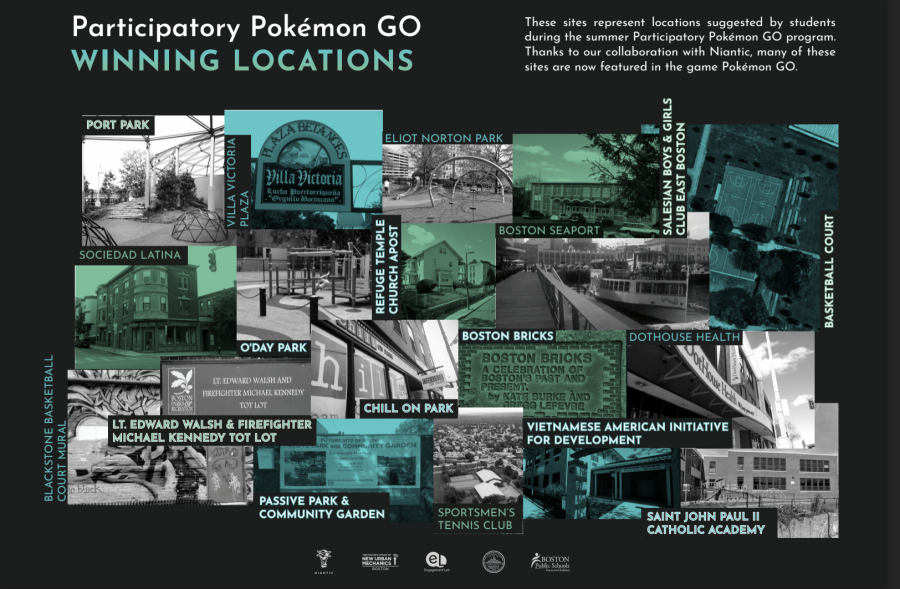 Full Report
>> The Boston effort is one of the few explicitly analyzed in detailed report. Including a discussion of:
sharing power with Boston city officials and a commercial game company
youth voice
participatory design
Sample insight: Boston organizers discovered that youth can be highly motivated to change the community narrative and reach new audiences through Pokémon GO. But as the report argues, technology alone cannot provide the scaffolding for marginalized youth. Local organizations turn out to be more important than ever, and success in Boston came by extending the local capacity of civic associations, historical societies, after-school writing programs, and more.
Organizers
The Boston initiative was led by the Engagement Lab at Emerson College, with the City of Boston through the Mayor's Office of New Urban Mechanics, City of Boston's Office of Resilience and Racial Equity, Boston Public Schools, the Boston Public Library, the Hawthorne Youth and Community Center, and 826 Boston. The initiative was funded in part by Niantic, Inc.
More on the Boston remix
---
<< back to our Report Overview on Pokémon GO and Playful Cities