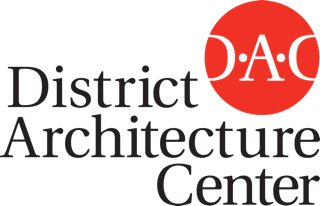 For this installation at the District Architecture Center, we invite residents of DC to "Show Us Your Alley" by cameraphone and help to reimagine public alleys. Our team's contribution is a blend of playful visualization and what we call "conversational mapping" by text message — no apps required! The full show is ALLEY HOPPIN! Putting People Back in DC's Alleys, curated by El Studio, open February 23-June 5, 2020. (Update: due to the Coronavirus (COVID-19), the physical gallery is closed until further notice, but you can still use our system to submit alley pics!)

Did you know that Washington, DC has 3,217 alleys which, when unraveled, total 246 linear miles? The broader exhibit tells some of the history of these alleys, and the diverging plans for their future. At times, that history was very dark for DC's poorer residents, who had little choice but to live in crowded alleys in the early 1900s; today in a very different moment of housing scarcity, the same alleys can be an alternative way to reimagine our city, from robot trees to affordable housing.
The physical exhibit includes large yellow people, with working viewfinders at eye level; look through and you can see city scapes with inset visions of possible future street features. (We love this repurposing of a classic technology for augmented reality by the team at El Studio; it works so much better than most VR headsets!)
For our team at the Playful City Lab, this exhibit was our first chance to publicly demonstrate Hive Mechanic — our tool for making city games and interactive experiences. The result includes a live photo printer tied to our conversational SMS system to gather photographs and stories from anyone in the city. We use a blend of print postcards (see below), and a feedback loop that includes showing the photographs in the physical gallery to crowds and urban planners, as they debate the future of DC's alleys.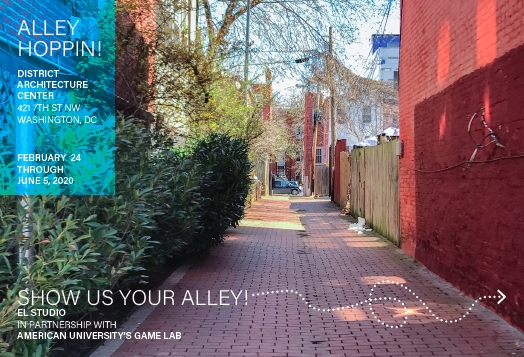 After participants take photos of their alleys on their phones, they text those photos to our system. The system then asks them a few questions about the photo (such as where the photo was taken, and what is good/bad about the alley), and then save all that information for future use.
Because Hive Mechanic uses SMS, anyone can interact with our system using their own personal mobile device. To make it even easier, we created a QR code that automatically fills in our system's phone number so that participants only need to scan it in order to begin. You can try out the system for yourself on our instructions page.
While we were satisfied with the accessibility of our system, we also wanted to ensure the contributions of the public would be respected. After brainstorming with El Studio, we settled on a playful visualization by printing out the photos and created a growing alley collage.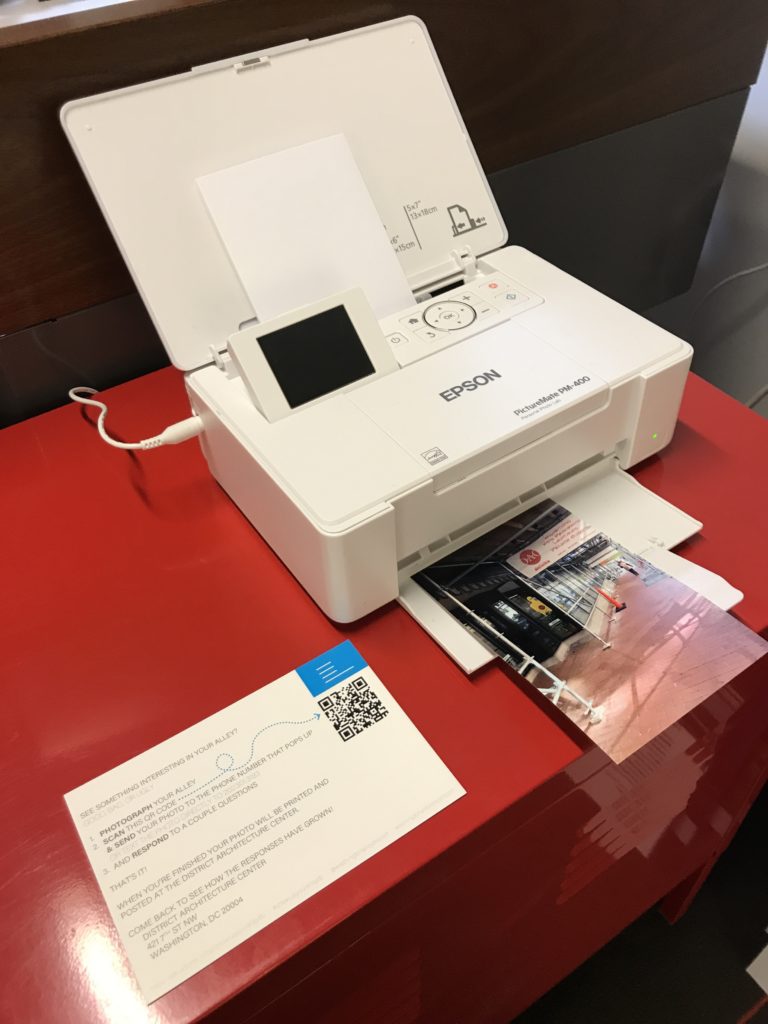 Once it's been printed, our team can take that photo and put it up within the exhibition (see photos in the first image of this post).
We were proud to add several features to Hive Mechanic, so that others can make similar activities in the future. Specifically, we added the ability to check whether an incoming message is a photo (versus regular text), and to send photos and text by email (including to secret email addresses for our networked printer).
This post was contributed by Mitchell Loewen, a Game Design graduate student at American University, with feedback from the team at The Playful City Lab.