We are seeking US libraries to be hubs for making local GAMES and outdoor STORIES — in 20+ cities/towns. Applications due by March 3rd.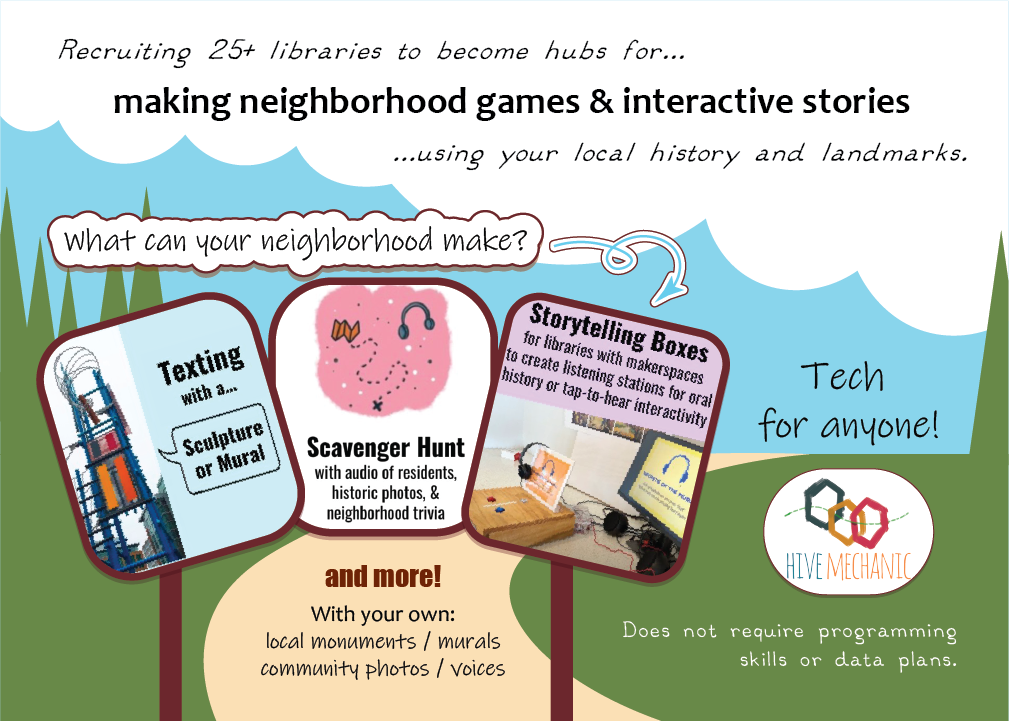 For spring of 2023, we will supply game design expertise over Zoom and access to our new authoring tool for low-tech games for mobile devices and storytelling box installations.
Phase 1: Libraries will get two training sessions to develop their idea and explore our tools. Phase 2 unlocks $300 in materials, design consultation and more. Plus join our innovators network. For more, see our detailed program description.
Our authoring tool is called "Hive Mechanic" — and it's deliberately low tech, with no need for fancy phones or even data plans. Anyone can use it.